"

Good Option"
Reviewed September 19, 2012,Wellington, New Zealand
Stayed 3 nights earlier this month. Modern, contemporary style room. Location is close to city center and there is Countdown, Pak n Save and New World supermarkets and the usual fast food outlets all within 200/300 metres (this does not detract from the property but very useful for shopping / self catering). The room was clean and tidy, no noticeable noise from the surrounding area and a good choice for business or leisure traveler. We booked a studio which offered an upgrade to an executive one (subject to space) which had a balcony. Recommended.
(TripAdvisor.com, 2012)
"

Great Stay"
Reviewed September 2, 2012, Chattis, Auckland
Stayed just one night on the recommendation of a friend, had a one bedroom unit which accommodated my wife and I, our daughter and 2 grandchildren. It was extremely clean and everything that was provided was of top quality. The beds were just wonderful even a little too comfortable.
The bathroom is fantastic with a huge spa bath and great shower, you could spend a lot of time in there
Staff were very friendly and efficient.
Have no hesitation in recommending the Aotea
(TripAdvisor.com, 2012)
"

Wonderful Beds!!!"
Reviewed By Jude Asher ( Taupo ), July 26, 2012
I have now stayed two times at Aotea Motor Lodge – the beds are wonderful, the bathroom superb and staff are extremely helpful! I have no hesitation in recommending Aotea to anyone! This motel is the best in Wanganui!
(TripAdvisor.com, 2012)
"A little bit of excitement in Wanganui

"
Reviewed By Kate D ( Wellington ), April 15, 2012
Loved the huge spa bath in the room. Next time I'm going to take a big book and enjoy that space for hours. Lovely bed to sleep in and one of the best nights sleep I have had in a hotel bed. (TripAdvisor.com, 2012)
"Great Customer Service"
Reviewed By Jules ( Australia ), March 3, 2012
We were in Wanganui for the night and stumbled upon this fantastic accommodation. We needed a 2 bedroom apartment and this place was perfect and very reasonably priced.
Two king singles in the main room, huge bathroom with spa plus a separate room with a queen bed.
The staff were so nice and actually took us to show the room beforehand to make sure we were happy with it.
(TripAdvisor.com, 2012)
"What a change…"
Reviewed by George D ( UK ), March 1, 2012
.. from the usual drab, soulless motels we had encountered on the rest of our visit to New Zealand. The room was huge, clean, and beautifully appointed, and most of all the beds were fantastically comfortable – our best night's sleep for ages. We had one of the rooms with a double spa bath in the lounge – not a problem at all! To cap it all, the internet connection (free) was the quickest and most reliable we found throughout our (5-week) visit to both North and South Islands. Great value for money – I can't recommend this place highly enough.
"Great comfort!"
Reviewed by Jeroen S (Netherlands), February 21, 2012
A rather modern and new build motor lodge. Great comfort and huge room. A jacuzzi next to your bed. Located within a 10 minutes walk to the city center for shopping, restaurants and bars on a rather busy road. Breakfast just across the street. A good location for 1 or 2 nights. Traveled as a couple. (TripAdvisor.com, 2012)
"Luxuriously comfortable,soak in the double spa bath to top it off!!awesome,best in Aotearoa!!"
Reviewed by Russell T (Tauranga, NZ) , January 19, 2012
Totally comfortable,cleanliness absolutely number 1!!!Double spa bath-amazing!! Traveled with family. (TripAdvisor Jan, 2012)
Wanganui Accommodation #1 Choice
Reviewed by greatlife15, 11 September 2011
One of the best nights and one of the best memories in New Zealand. I heard Wanganui is a charming little English town with many old buildings and gardens. I was pleasantly surprised that I stayed at Aotea Motor Lodge – everything is NEW and modern! I had a warm and comfortable stay! This is definitely a luxury accommodation but pleasantly affordable. I will sell it to anyone I know going to Wanganui!
. Unique Quality:Free broadband internet – what a breeze. Soft bed and spacious rooms. (Virtualtourist.com, 2012)
Top of the Range
Reviewed by Kristy (Waikanae, NZ), no date
"Its very luxurious, just love the top of the range rooms especially the huge spa bath!" Kristy rated Aotea Motor Lodge a 10. (Booking.com, 2012)
I'll not choose any other hotel.
Reviewed by Rachel Thomson, 3 October 2011
The value for 1 room at Aotea Motor Lodge is worth it. Yes it is a little pricier than other hotels by 10 to 20% but I think the value I am paying for, peaceful sleep, comfortable bed is so much worth it. I have never had a wonderful stay in a motor lodge for a long time all over New Zealand. In Wellington, the facilities and spacious room provided by Aotea Motor Lodge would have cost me $200 at least! I even spent $130 in a 1970 style building in Wellington last month and it was NO WHERE compared to Aotea Motor Lodge. I am glad I stayed one night at Wanganui and have discovered Aotea Motor Lodge. It definitely raises the bar in terms of quality of services and amenities. There's nothing like it in Wanganui. Found them on Facebook http://facebook.com/aoteamotorlodge
We invite you to look around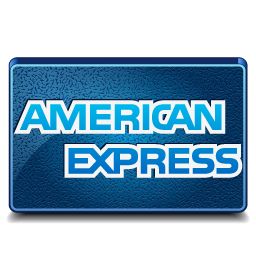 A 4% surcharge applies when
paying with Amex or Diners.

Availability