In association with the Kingsgate Wanganui Hotel's restaurant
EXPRESS BREAKFAST $7.50
Toast, white or brown served with butter & your selection of toppings, tea or coffee
THE KINGSGATE CONTINENTAL $16
Room Service Available, add $5 delivery
Your choice from the buffet. A selection of juices, cereals, fresh fruit, yoghurt, toast with tea or coffee. Or for the cooler mornings you may like steaming porridge with cream and brown sugar from our wait staff.
FULL BREAKFAST $22
Room Service Available, add $5 delivery
If your preference is a full start to the day, you may prefer to choose from the Continental Buffet selection and order a cooked meal from our A la Carte Breakfast Selection.
Breakfast A la Carte
EGGS ON TOAST $14
Two eggs cooked to your liking served on toast.
BIG BREAKFAST $22
Our classic breakfast of bacon, eggs (poached, scrambled or fried) sausages and hash browns, served with toast.
OMELETTE $22
Three egg omelette made to order either plain, or with your choice of cheese, tomato, onion ham and mushrooms.
PANCAKES $22
Pancakes served with crispy bacon, banana and maple syrup.
EGGS BENEDICT $22
A classic ‐ poached eggs on English muffins drizzled with hollandaise sauce and your choice of ham or salmon.
SIDE ORDERS $2.50 EACH
Hash browns, Bacon, Mushrooms, Baked Beans, Tomato or Sausage.
We invite you to look around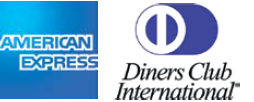 A 4% surcharge applies when
paying with Amex or Diners.

Availability