Of international fame and run for the first time in 1951, this event captures the hearts and minds of motorcycle enthusiasts everywhere! Formula 1, BEARS, classics and side cars, international and national legends, this street circuit is one mile long with eight corners, two railway crossings, an over-bridge and blind S's beside the old Whanganui cemetery. If you have just a sniff of petrolhead in you, you won't want to miss this

Dec 26th Each and Every year

Kowhai Park

is a delightful park for the young ones. It provides bundles of fun for the kids while you relax under one of thew many luscious green trees. It has a shallow pool- free of charge- where kids can splash about and cool off in. Another fun feature is the depiction of many nursery rhymes that the children become part of in their play.

Chronicle Glass Studio

Situated in the historic heart of Old Town Wanganui, one block from the main street Victoria Avenue, Chronicle Glass Studio and gallery occupies part of a 1912 building that was originally home to the city's newspaper. The former press pit is the perfect studio space where the public can view the glassblowing process then wander up to a mezzanine retail gallery area to browse the stunning pieces on display.

Bason Botanic Gardens

Recognised by the NZ Gardens Trust as a 'Garden of Significance', the Bason Botanic Gardens is set in 25 hectares of landscaped countryside and includes one of the most extensive public garden orchid collections in NZ and unique conservatory architecture.

Durie Hill Elevator

Across City Bridge from the town centre is the Durie Hill Elevator, built with grand visions for Durie Hill's residential future. A tunnel burrows 200m into the hillside, from where the elevator rattles 65m to the top. There are two viewpoints at the summit: one on top of the lift machinery room, the other up the 176 steps of the War Memorial Tower. Assess the condition of Whanganui's roof-tiles, or scan the horizon for Mt Taranaki, Mt Ruapehu and even the South Island on a clear day

Bridge to Nowhere

"let us Show you our World"

Jet boat tours to the Bridge to Nowhere | Unique lodge accommodation in Whanganui National Park
Canoe trips to untouched parts of the River

Whanganui Regional Museum

Set in the heart of Whanganui's cultural centre on Queens Park, the Whanganui Regional Museum offers visitors a rare experience – a journey into the hearts and minds of the people of Whanganui, and a look at their treasures, their loves and hates, their everyday lives and their dramas, their history and their future.
We invite you to look around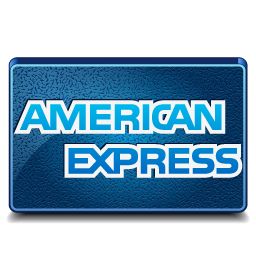 A 4% surcharge applies when
paying with Amex or Diners.

Availability