Wanganui is recognised as a centre of excellence for the glass arts and Chronicle Glass Studio and Gallery is the ideal shop front for viewing the work of this talented community of artists. Open 7 days during summer, (Mon – Sat during winter) Chronicle Glass Studio and Gallery is definitely a visitor highlight.

Chronicle Glass Studio Workshops offer a rare and unique opportunity to experience the magic of working with hot glass. These workshops are exciting, challenging and have an emphasis on having fun. Our classes require no previous experience.

2 Rutland St, Wanganui City Centre. Phone: +646 347-1921

Hours: Mon – Fri: 9am – 5pm, Sat: 9am – 4pm, Sun: 10am – 3pm

Gifted to the people of Wanganui by Henry Sarjeant in 1912, this magnificently proportioned building with its unique, naturally-lit galleries continues to be one of New Zealand's finest exhibiting galleries. It has a broad-based collection with many important features of 19th and 20th Century Art that is actively being further developed, especially in the area of contemporary New Zealand Art. Take the Virtual Tour.

Queens Park, Wanganui City Centre. Phone: +646 349-0506

Hours & Admission: Monday to Sunday - 10:30am to 4:30pm, Anzac Day - 1.00pm to 4.30pm, Christmas Day & Good Friday - Closed. Admission is free.

Canaan Honey beehives are farmed within a radius of 50km from Wanganui City providing a wide variety of honey flavours: Manuka/Native Bush, Wildflower, Clover and Wanganui City Gardens.

Our shop also provides a variety of other products: Beeswax- sheets for candle making- coloured and natural, beeswax blocks and pellets, suitable for art and crafts and polishes, cosmetics etc.

Group educational visits are for 1-to 1.5 hours duration. Suitable for preschool, primary and secondary school students and adult groups.

176 Mosston Rd Springvale Wanganui. Phone: +646 345-5350

Hours: Every Wednesday & Thursday, 9am – 5pm

Appropriately named 'The River Traders', this popular weekend attraction is located in an area of riverbank recorded in history as a busy riverside trading site for local Maori, and recognising this, the access to the area was named by early European settlers as Market Place. Enterprising people from our region are proud to be continuing this tradition as they set up in the first light of Saturday mornings, with the misty Whanganui River as their backdrop.

Situated on the banks of the Whanganui River between the riverboat Waimarie and the Tram-shed.

Hours & Admission: Every Saturday, rain or shine. Admission is free.

As a non-profit organisation, Amdram Musical Theatre is proud of it's history and continues to maintain a high standard of Live Musical Theatre. Amdram provides a worthy cultural outlet dedicated to the performance and production of live theatre for people of all ages in and around Wanganui and the region.

Cnr. Guyton & Purnell Streets, Wanganui. Phone: +646 345-3944

Click here to check out upcoming shows

Construction of this majestic theatre commenced in 1899. Since this date the Opera House has gained national and international recognition for its beautiful architecture and its great acoustics. The Opera House is used regularly by touring artists and shows as well as by local productions, fashion shows and local dance groups.

69 St Hill Street, Wanganui. Phone: +646 349-0511

Click here to check out upcoming shows

The Repertory Theatre in Ridgway Street was once Wanganui's public library. The library (now the Repertory Theatre) was opened in 1882. It was a library until 1933 when a new building was opened in Queens Park. The Ridgway Street building is now home to the Repertory Theatre.

4 Ridgway St, Wanganui. Phone: +646 345-3146

Click here to see scheduled productions.
We invite you to look around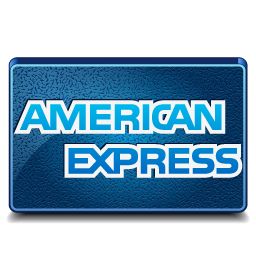 A 4% surcharge applies when
paying with Amex or Diners.

Availability